April 2020
For Identity Design @ Parsons School of Design

Merge Festival, is an extra sensory experience that makes its participants surrender their digital habits and makes them look more closely into how do their materiality interacts with the immersive space they are in.

The festival draws inspiration from the captivating art works of Refik Anadol, Iris Van Herpen and Yayoi Kusama. Hence, Merge embraces a fluid brand identity that doesn't stay static but responds to the onlookers unexpected senses in real life and time.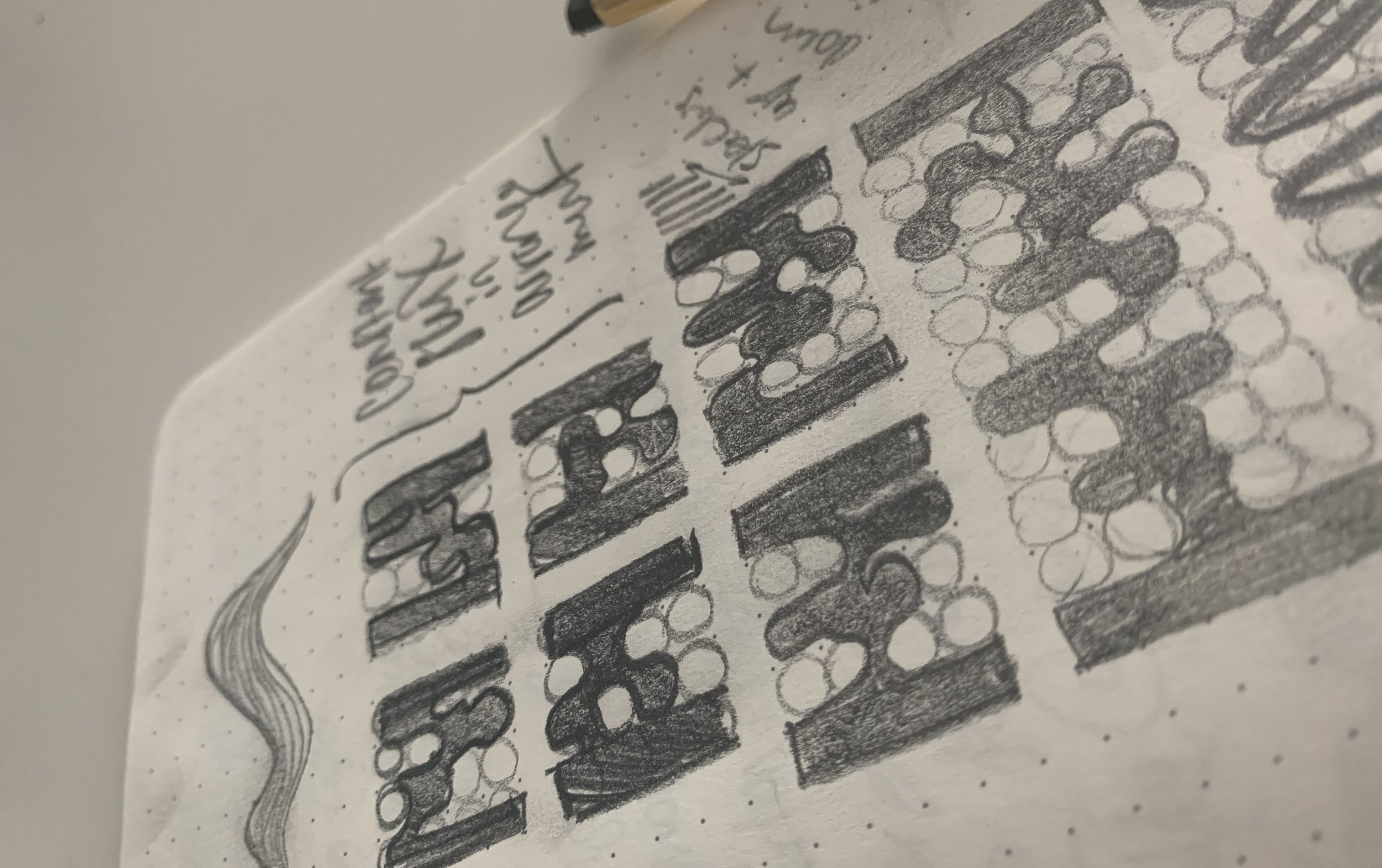 ︎ The generative brand identity system is based on the Lyno Jean typeface by Radim Pesko. However the remaining lettering and vector drafting are custom. Using a 4x4 grid with dot centers I created a morphing logo system and built the brand on the base of this grid that allowsendless possibilities of composition. The custom icons of the 5 senses that go along with the set are crafted using the same aesthetic as the morphing m logo mark to mimic the generative effect of the brand sytem.︎